Microsoft 365 Enterprise
Transform your Enterprise with Microsoft 365.
Extend identity and threat protection with integrated and automated security to help stop damaging attacks.

Bring together information protection and advanced compliance capabilities to protect and govern data while reducing risk

Get audio conferencing and calling capabilities in the cloud to enable your teams.

Benefit from Power BI capabilities that help you realize significant business value from your data.
Improve productivity and foster a culture of collaboration with connected experiences.

Transform how you manage your business and enhance customer relationships with integrated workflows.

Proactively protect your employees, data, and customer information with intelligent security.
Equip Firstline Workers with powerful and intuitive tools that deliver a connected and secure experience.

ransform business processes with customized apps and workflow automation to save time and money.

Safeguard company assets with intelligent security that won't slow down firstline productivity.
*Above prices are on annual commitment, GST extra as applicable
Xpress is an authorized Microsoft 365 Partner in Mumbai, India.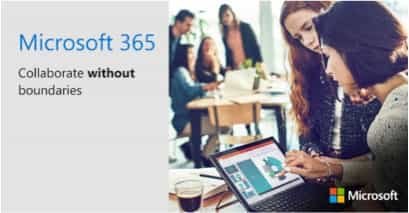 Microsoft 365 from Xpress
As Microsoft 365 and modernbiz experts, Xpress can help you transform your business to help you to serve your customers faster & increase revenues. Xpress has years of experience in helping customers migrate to Microsoft 365 and deploy Microsoft Teams. Teams brings all of your employees' collaboration tools together in one place, making it easier for people to work together and reach their goals more rapidly, whether you have 5 employees or 5000. And did we tell you, there is little or no capital expenses involved !!!
List of Xpress services for MS 365 deployment: